BigQuery + Data Studio
Google BigQuery is a super fast database in the cloud. It's great, we're not here to convince you of that. But in the scenario above it fits the bill perfectly. Connecting easily to Google sheets and the rest of the google cloud platform made the whole solution work seamlessly.

From data entry (Google Sheets), to Data Storage (BigQuery), to extra reporating (Google Data Studio) - we have a full tech stack covering the various needs of the AFL. The best thing about this stack is how easy it is to program everything to work together. Data can be cleaned or made available on a schedule using Google Compute, Dataflow or Apps script. Similarly calculations can be done behind the scenes so that the actual data delivered to Data Studio is aggregated and streamlined for peak performance.

Data Studio itself is a great free dashboarding tool - that connects natively to the rest of the google stack. Its also easy to use!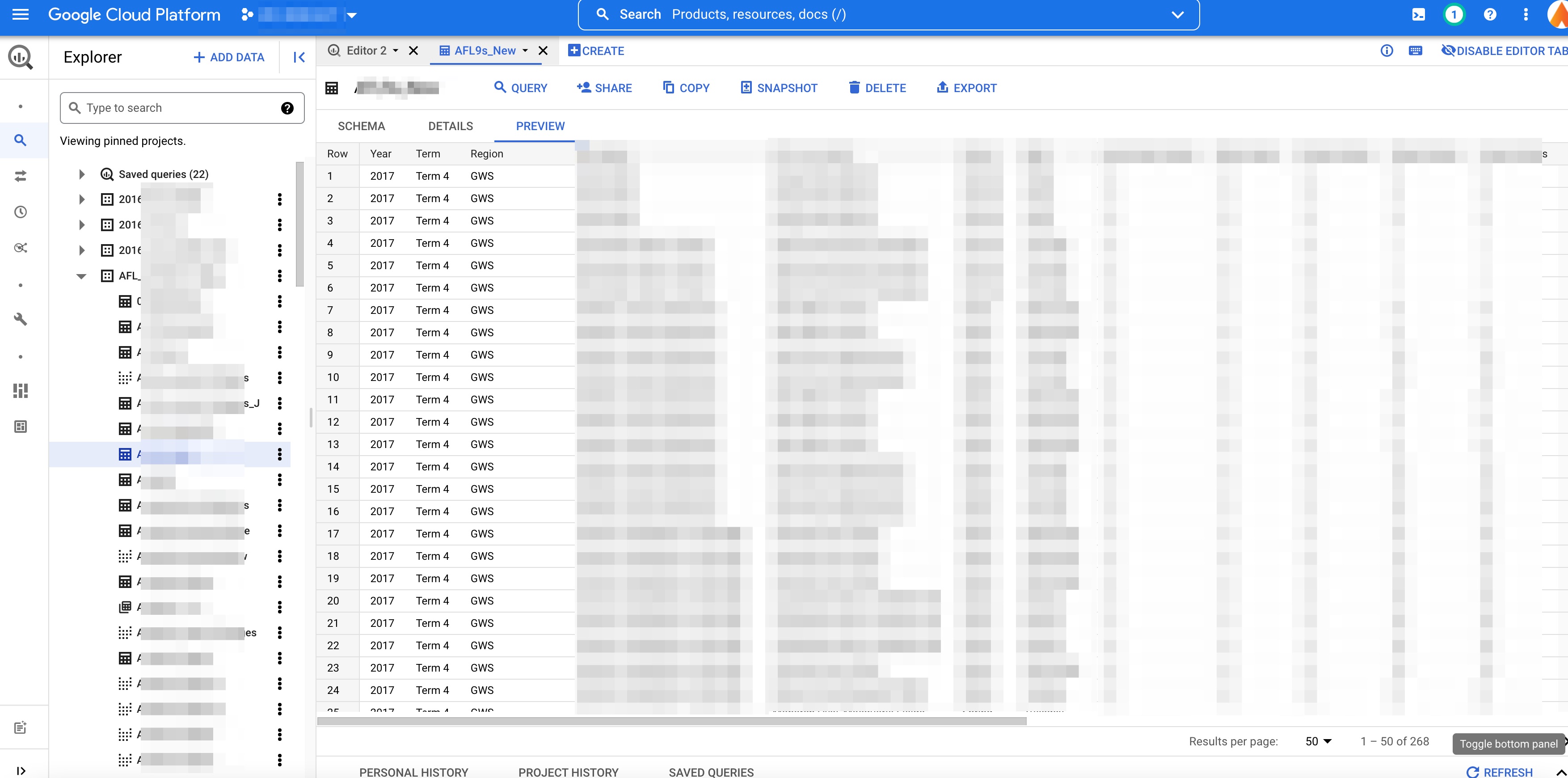 Google BigQuery storing and making data available at speed through Google Cloud Platform