What is Google Tag Manager?
Google Tag Manager is an online system for managing tags on your website or app. Tags are small pieces of code that run on your site. For example you may want a conversion sent to your Facebook Business Manager account when someone clicks on the "Buy Now" button. This is in reality a small bit of code, triggered to fire when a particular element is clicked on your site. See below for example.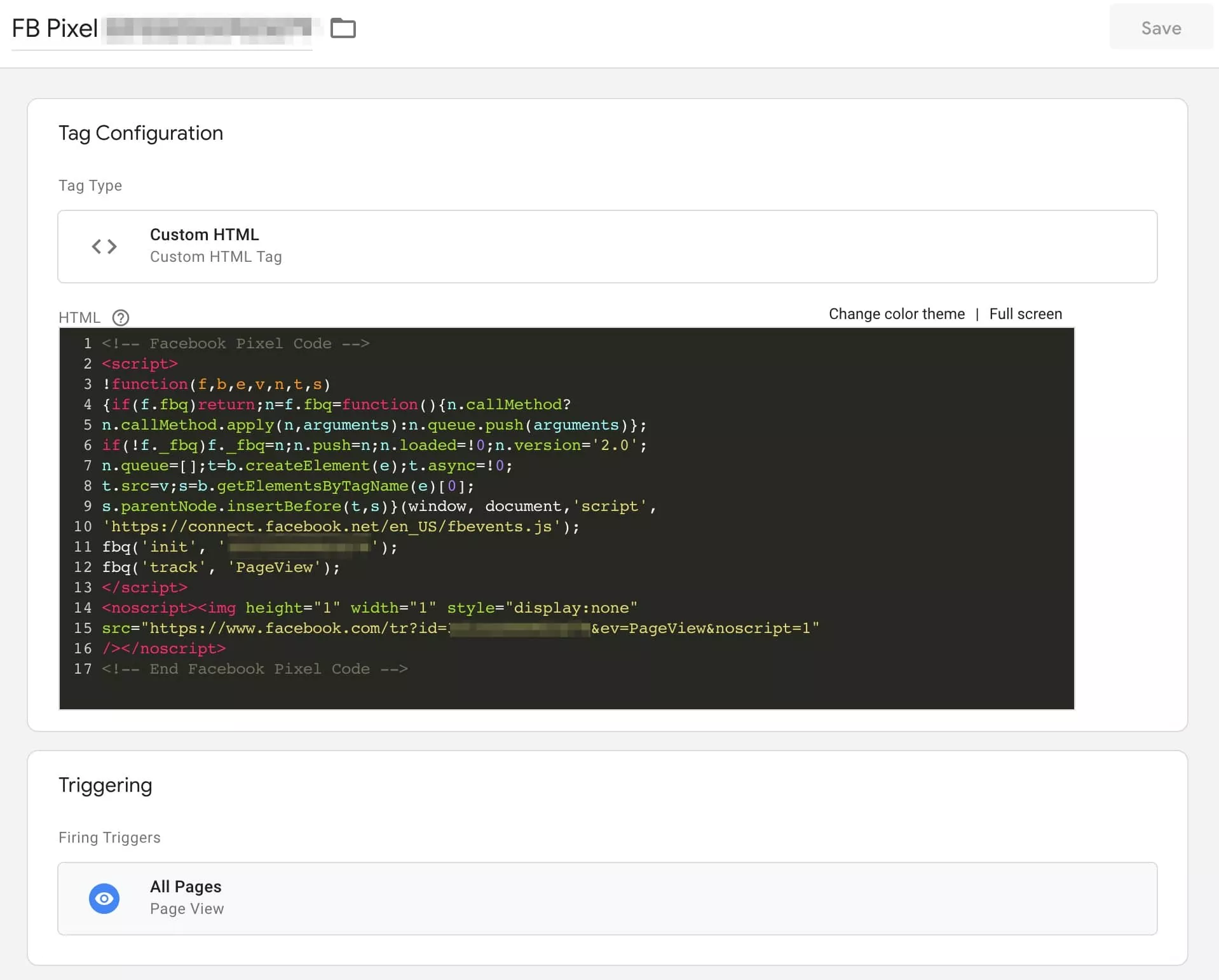 An Example Tag: The Facebook Pixel
Why do you need Google Tag Manager?
Google Tag Manager (GTM) is the number 1 tool we recommend to all of our clients. Its that simple. You are at an immediate disadvantage if you don't use this or some other tagging solution. The reality is most site managers want to be able to track or make small changes (especially in response to marketing campaigns) to their site on a very regular basis. Having to manually go in and add snippets of code on a regular basis could be very time consuming, and prone to error.

One of our clients has over 200 Google Analytics event/conversion tags on their site alone…. Imagine all these snippets of code buried into the site code/HTML? It quickly becomes a mess. GTM provides a central location to manage all of these tags in the one place. Rules are determined for when these tags are fired. So GTM becomes the control panel for every tag on your site.

Benefits:
Better organisation/less error
Update tags to the site much quicker than manually adding to the site
User access control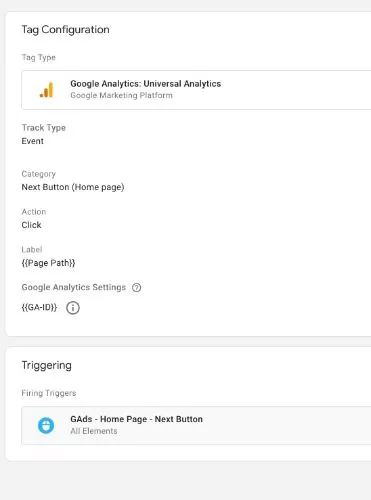 Google Analytics Event Tag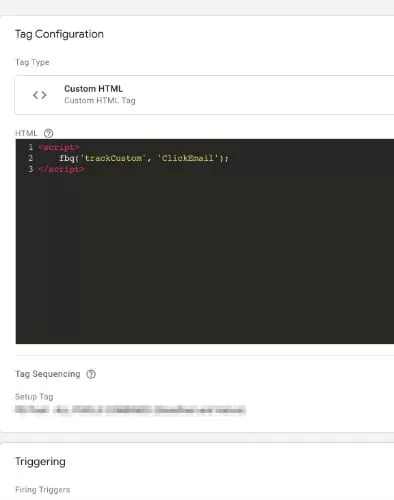 Facebook Conversion Tag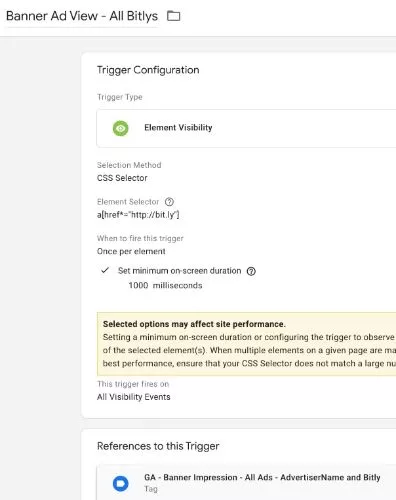 Banner Ad visibility firing rules
How Tribalism uses Google Tag Manager
The unsexy part about GTM is that it is a security risk, thus first and foremost we recognise and follow our established GTM procedures both for tag deployment and container access.

We will always recommend to all clients that they remove hard coded GA from their site and instead deploy GA as a tag within GTM. This mitigates spammers crawling your site code and sending spam to your GA account via the measurement protocol.

For multiple websites - eg Australian/US versions - we recommend deploying the same container across both sites instead of multiple containers. This increases complication yes - but reduces duplication work load which is even more prone to error.

Depending on website size we can generally tag up an entire site in 3 days. After reviewing our changes with you - our changes will be published by our senior consultants - only in the morning and especially never on a friday afternoon.
Our guarantee to you
Quality: We will deliver quality work. It's the first thing all of our staff are trained in - "completed" is not good enough - it needs to be done well!
Communication: We cannot guarantee that everything will be perfect the first time. Most things aren't. But what we can guarantee is easy communication to anyone in our business to discuss any issues and fix any problems asap.
Innovative: We are anti-silo. Like life - you can't just focus on one thing to fix your problems. We are well versed on every facet of this field - and with that comes innovative approaches to your business issues.